You will find the best promotions and discounts on furniture and decoration in all categories: chairs, tables, furniture, sofas, armchairs, footstools, stools, lamps, household linen, decoration and much more. The perfect opportunity to redecorate your home, treat yourself or, for the more foresighted, offer Christmas gifts at incredible discounts.
What is Black Friday?
Black Friday is one of the most eagerly awaited days of the year with most of the major brands offering great deals and discounts on numerous products. And why is it celebrated on the last Friday of every November? One of the most common explanations for its origin is that the tradition originated in the United States in the 1960s. Police officers began using the term to describe the rush of people and cars after Thanksgiving, when people went out to do their Christmas shopping.
At Kave Home, they believe that every home is unique and should reflect the essence of the people who live in it. So don't miss the opportunity that Black Friday offers to furnish your home to your taste and above all at the best price.
How do you take advantage of Black Friday offers?
It's really easy! Kave Home has made a selection of all Black Friday discounted products specially made for the occasion. This selection will be divided into categories: chairs, tables, furniture, sofas and armchairs, footstools and stools, decoration, household linen and lamps. Finding what you're looking for will be a breeze.
BlackWeek
At Kave Home they don't only offer great offers and low prices on Fridays, but all week long with Black Week: a whole week full of discounts and surprises that starts on November 21 and ends on November 28.
Find the sofa of your dreams at Kave Home this Black Friday. Enjoy the sofas, sofa beds, armchairs or corner sofas to furnish your home with the selection specially curated for you. Sofas in all sizes, two or three seaters, in all possible styles, colors and shapes. In addition, they follow current trends with velvet and corduroy.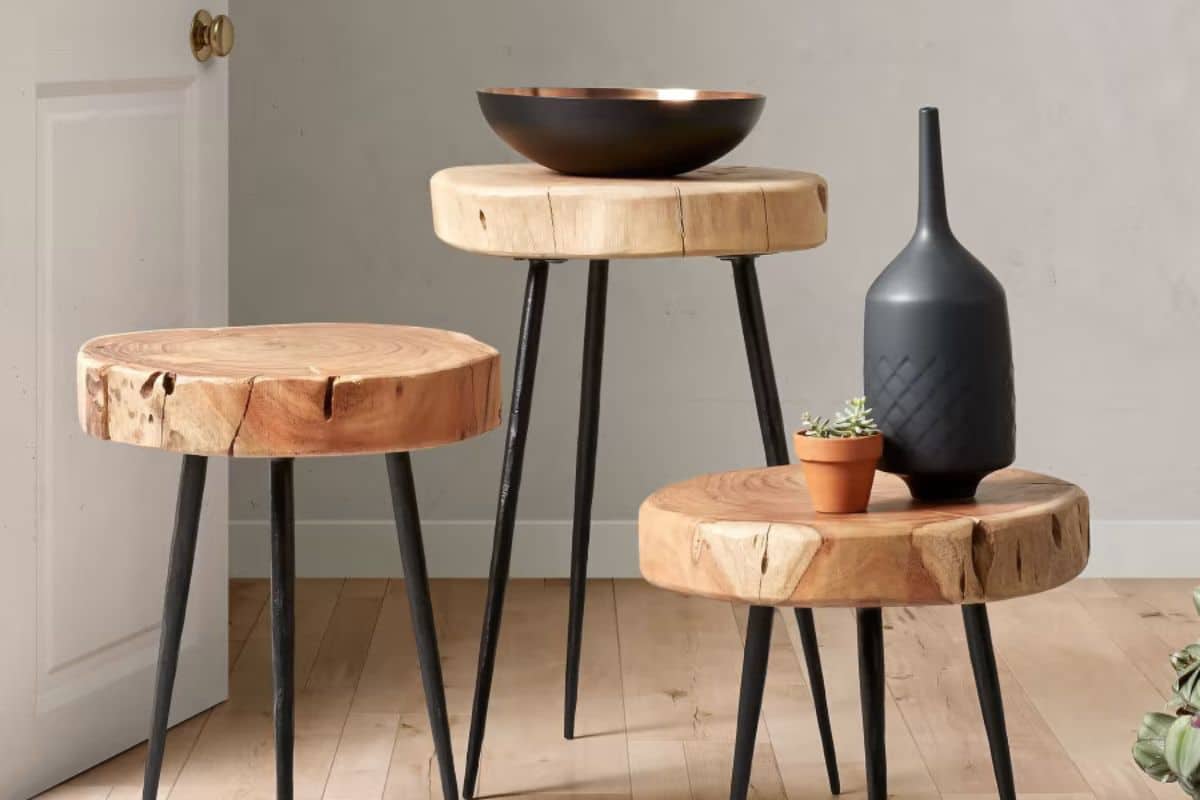 Kave Home has tables, coffee tables, extendable tables or side tables for your living room, dining room or office, with different styles and materials. Combine them with the most beautiful chairs in wood, fabric or velvet… The choice is yours! This Black Friday you can find all the furniture you are looking for at Kave Home, with many discounts.
They make all kinds of mattresses for you, because your sleep is important! This Black Friday they offer you the best discounts on mattresses in different sizes, but also on rest items such as pillows, beds, mattress toppers, headboards and box springs. Because Kave has everything you need for your bedroom.
Discover the selection of pendant lamps, table lamps, floor lamps or wall lamps specially prepared to light up your home like never before. Bring light to your living room, dining room, bedroom or any other room of your choice. Find the lamp you are looking for at the best price during Black Friday on Kave Home in the Lighting category.
Treat every room to a Kave Home carpet this Black Friday. We have carpets for every room: living room, bedroom, and even hallways. Carpets in all sizes, materials and styles. PET, long pile, fabric, braided, natural fibres, rattan… Your interior will be delighted. Also discover Kave's full selection of decoration and accessories such as mirrors, clocks and pictures, among others. All this and more with many discounts.
Enjoy the selection of outdoor furniture for your garden, terrace and balcony, and this Black Friday, take advantage of the best offers and discounts prepared especially for you and your home. Chairs, tables, benches, garden furniture, furniture and decoration to make your outdoor life trendy with Kave Home garden furniture.