Nice red sexy bras and panties full of lace and ruffles, almost nothing revealing nightgowns, suspenders, boxer shorts with a roguish Santa Claus. Spicy thongs in a nice gift box. Those who wear red lingerie from New Year's Eve to New Year's Eve are lucky all year round, according to the Spaniards.
Red has a symbolic value. If you wear red underwear at the start of the new year, you're in luck! It has become a kind of habit, hidden from foreigners, but the Spaniards themselves know it.  Not just luck, if you can believe the Spaniards, this also means a thriving love life for the ladies in the new year. Important to know for the men: it must be new lingerie!
From the beginning of December you will see all the windows of the lingerie shops in Spain – such as Etam, Intimissimi, Oysho, Women'Secret, etc – turn completely red. It's hard to pass by without being tempted to pop in.
Do you want to wear it for 24 hours?
Most Spaniards wear it on New Year's Eve, some even believe you should wear it for 24 hours, so until midnight January 2! Uhm, I'm going to skip this habit anyway.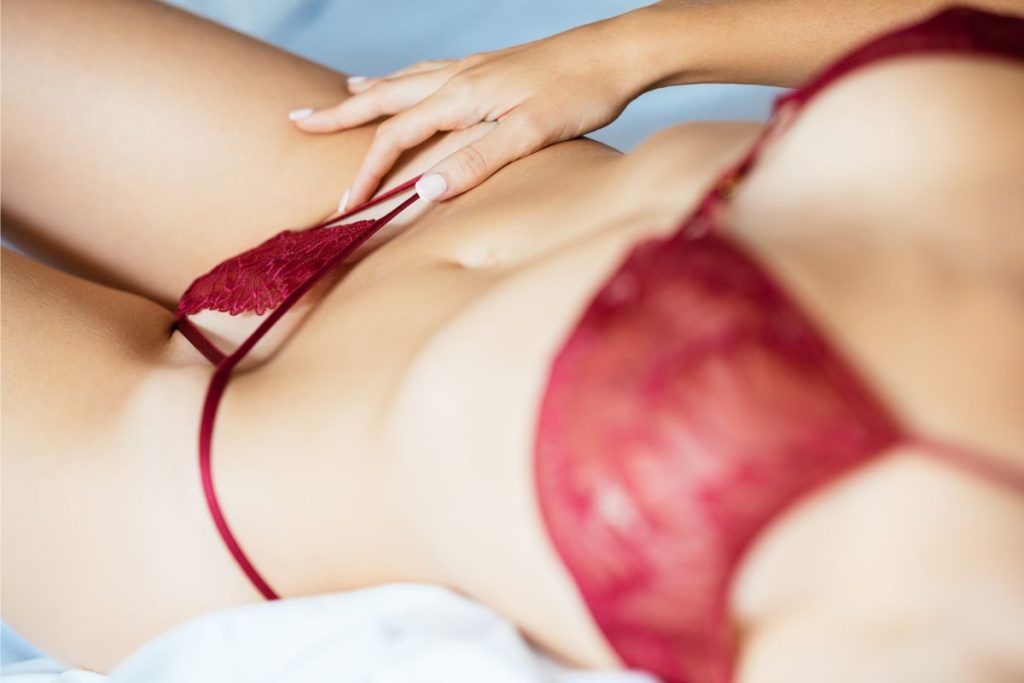 What do you think of this habit? Everyone could use a little bit of luck and fun, right?
Do you have a different color in mind?
Besides Spain, there are even more countries where they believe that the color of the lingerie you wear on New Year's Eve brings good luck in the new year. In addition to red, there are also other colors, each with its own meaning. I've listed them below for you so that you can start the new year with the right lingerie set!
Yellow lingerie: If you choose a yellow lingerie set, the new year will bring you prosperity and success.
White lingerie: Do you want a little more balance in your life? Then wear white lingerie during New Year's Eve. The new year will then bring you peace, balance and happiness.
Green lingerie: Wearing green lingerie will bring good well-being and new life in the new year.
Blue lingerie: If you choose blue lingerie, the new year will bring you good health.
Pink lingerie: Are you looking for love? Then wear a pink lingerie set because this will ensure happiness in love in the new year.